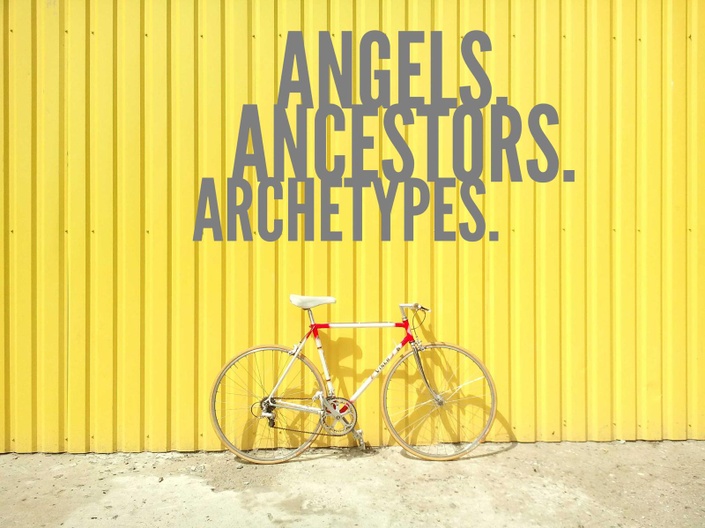 Angels. Ancestors. Archetypes.
There is more for you here.
I know what you're thinking - What's a bike have to do with Angels, Ancestors, & Archetypes?
Aren't these topics relegated to golden statues and the heavens?!
No!

Reality is - Angels, Ancestors, & Archetypes are as common to daily life as a bicycle is.
In fact, there may have been an Angel riding next to you this morning. 😉
We are surrounded by the magical, yet we are habituated to see otherwise.
It's time to bring it down to earth, expand your perspective, & see what's right in front of you.
💫
When I sat down to write the description to this course, I thought about my own fantastical experiences with these three divinely guided realms. I recalled the "wow!" stories clients told me about their own similar experiences. Then it hit me what this is all really about...
More.
You know that feeling, right?
Where you think that there's something more going on to reality than what appears to be.
A sense of magic, possibility, depth, and an expansiveness you can't quite articulate.
This kind of "more" isn't about acquiring more stuff or not having enough to begin with.
It's also not about being deserving or worthy, because that's an ego conversation.
This MORE is a spiritual imperative, a seed inside of you waiting to bloom.
This course is the water. You thirsty? 💦
But, how will this course improve my life?
Glad you asked. Here's a checklist I put together for you:
✔️ You'll feel better - calmer, clearer, connected.
✔️ Life becomes more engaging and vibrant.
✔️ Intuition gets turned up, fear backs off.
✔️ Experience alignment with your truth.
✔️ Trust and opportunity lead.
✔️ Synchronicity!
Sounds good, right?
When you allow yourself to connect with your spiritual support team and expand your perspective on what's possible, everything changes...because you have changed.
That's what this course opens up the door to. Have a peek at the modules...
An angel, ancestor, and archetype walked into a bar and…😁
Spirituality is often approached with such seriousness instead of curiosity. Yet, learning how to apply some levity to the larger context we exist within is one of the best ways to gain perspective, lighten up, feel supported, know what to do, hone in on your intuition, and enjoy the process of life more!
Angels, Ancestors, and Archetypes are guiding us daily. Would you like to learn how?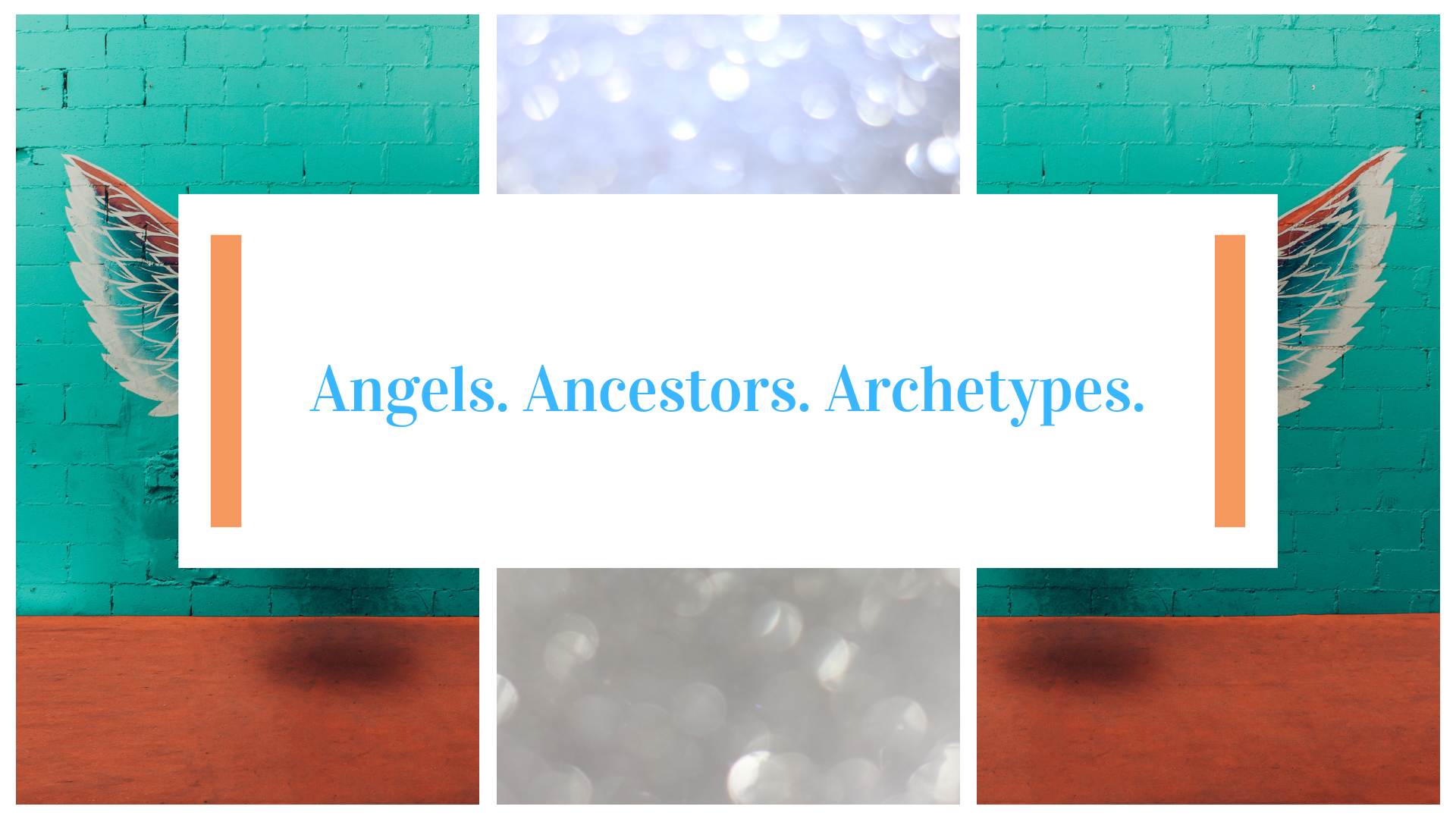 A note about Belonging...
We are wired to belong. To each other. To this larger spiritual picture and unfolding of life. This is at the root of Angels. Ancestors. Archetypes.
When you belong, it obliterates loneliness.
When you belong, it compels you to act.
When you belong, it gives you hope.
When you belong, you trust more.

When you belong, you fear less.
When you belong, you have fun.
When you belong, you let go.
When you belong, you relax.
When you belong, you love.
Belonging is different than fitting in. It is a spiritual imperative.
Angels help you see that you belong to a spiritual family.
Ancestors reconcile your belonging to your biological family.
Archetypes illuminate how you belong to humanity.
---
⭐️ When this happens, life becomes a lot more meaningful and enjoyable.⭐️

Think of all the time and energy spent spinning your mental wheels and wrapped up in emotional entanglement. Spirituality dissolves that by putting everything in right proportion and context. What does that free up for you? The spaciousness with which to live your life!
What do you do when you feel spacious?
You make decisions in alignment with your truth.
You no longer waste your time giving in to someone else's agenda for your life.
You realize how short the timeline is here, so you dedicate yourself to enjoying the heck out of it and leaving as big of a positive mark as possible.
I want that for you. Do you want it too?
Your Instructor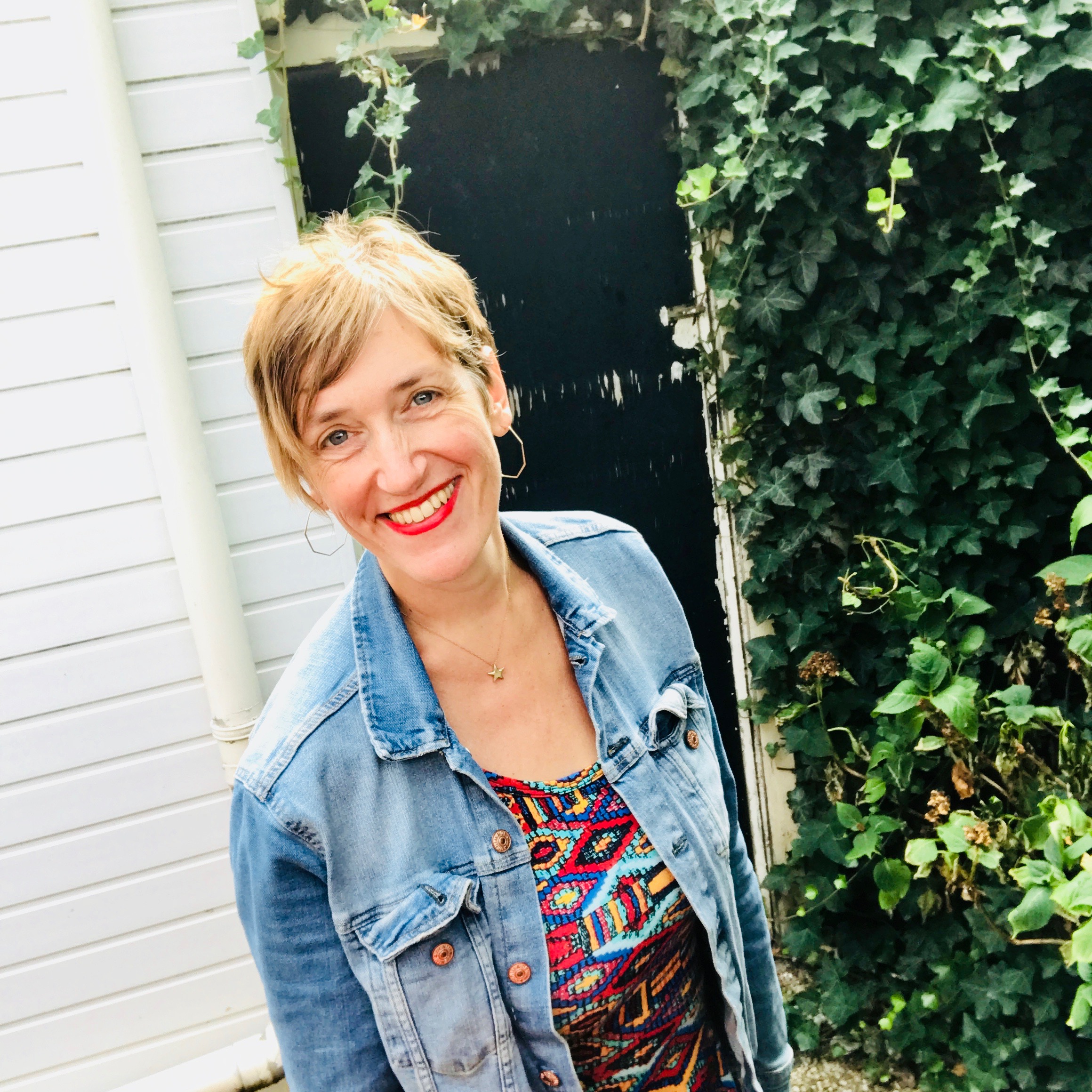 Like a spirit guide for your life. Except in human form. With a sense of humor & dance skills.
Hi, it's Vanessa, and my calling is to help illuminate yours. In our good work together, you get unstuck, confident, and clear about who you are and what you're here to offer the world.
⭐️
We are all being called to align with our potential, trust, and live a purpose filled life not just for ourselves but to leave a legacy we are proud of, have a positive environmental impact, and activate ancestral healing.
⭐️
When you play the game in this way, and own who you are, life takes on a different tone. Your curiosity creates opportunities. You positively influence others. And you have more fun!
⭐️
For nearly 20 years, I've played the role of pragmatic psychic and alignment coach, able to literally energetically see:
Why you really feel stuck

What's actually holding you back

What the underlying dynamics are in your life

What your path here on the planet at this time is all about
...and how to optimize all of it!
To start our good work together, click here.
Frequently Asked Questions
When does the course start and finish?
The course starts now and never ends! It is a completely self-paced online course - you decide when you start and when you finish.
How long do I have access to the course?
How does lifetime access sound? After enrolling, you have unlimited access to this course for as long as you like - across any and all devices you own.